https://www.youtube.com/watch?v=OAhP-5-pDA8
THE OPPORTUNITY
The Floating Offshore Wind sector (FLOW) is set to grow around the globe. With FLOW, instead of attaching to a fixed foundation, the wind turbine is supported by a structure floating on the sea surface, tethered to the seabed. This means that turbines can be located further out to sea in deeper waters further from shore, where the most consistent and powerful winds are found.
THE CHALLENGE
Very few of the world's ports have sufficient water depth and assembly quay space to build huge floating structures like FLOW turbines, whilst conventional dry docks, originally designed for ships, are not wide enough. Port infrastructure and submersible heavy lifting constraints thus pose major barriers to the development of the FLOW industry.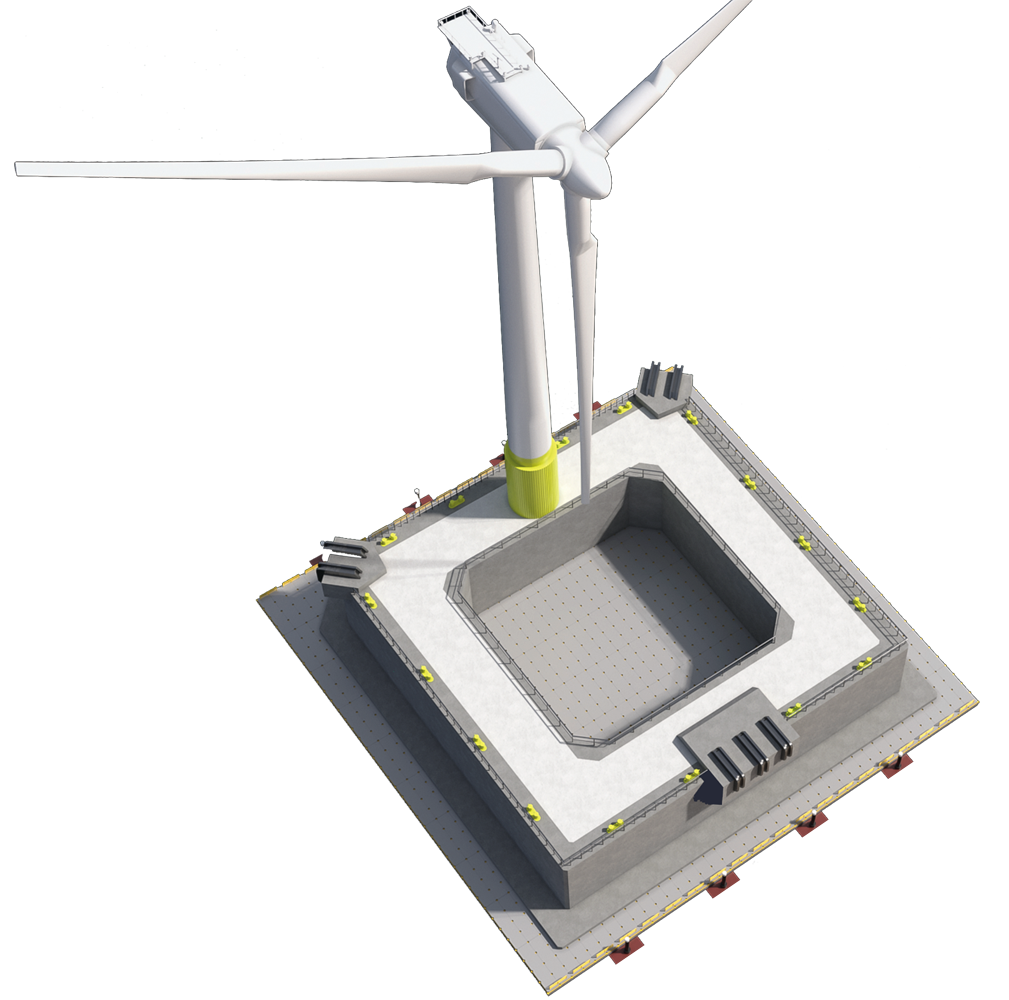 Tugdock's patented technology is a cost-effective solution. It meets the challenge head on and overcomes port infrastructure constraints to enable floating offshore wind to be delivered at scale.
Tugdock has designed and patented a cylindrical inflatable marine buoyancy unit – the Tugdock Buoyancy Unit. This has a lift capacity of 100 tonnes –twenty times greater than standard marine air bag designs.
This step change in capacity enables the Tugdock Submersible Platform, a modular road-transportable solution for developers and ports that could unlock local construction of FLOW projects around the world.
It means that new ports, quaysides, dredging, planning and environmental permissions are not needed, saving developers significant time and money.
This is why Tugdock is now attracting huge interest from developers and ports at the forefront of floating offshore wind development.
Get in touch to find out how we can help with your project.
Contact Us